This play is inspired by the Day of the Dead celebrations, Dia de los Muertos,which originated in Mexico. They believe that the gates of heaven are opened at midnight on October 31st and the spirits of the deceased are allowed to reunite with their families during the Day of the Dead celebrations.

Marigold flower petals are used to mark a path from the cemetery to the home with the belief that the fragrance of the flowers will be a guide for the spirit to find their way back. In the home will be a beautiful offrenda.

An offrenda is an altar that is filled with flowers, candles, big loaves of bread called pan de muertos, bread of the dead, sugar skulls, and items the spirit enjoyed during their life: wine, mescal, cigars and the like. Another belief that is part of the Day of the Dead is that the monarch butterflies which are migrating back to Mexico around that time are carrying the spirits of their deceased loved ones back to them.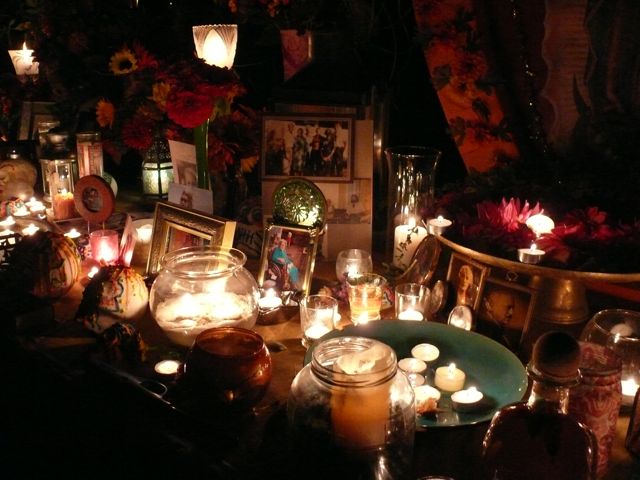 Inspiration for our play also comes from New Orleans Jazz Funeral Bands, Emily Dickenson, Carl Jung and of course, Joseph Campbell, who encouraged everyone to find the mythological symbols that would resonate with their own inner self and the life of the community. With this play, 1000 Faces wants to remember that death is a part of life and that it can be acknowledged with respect, humor, laughter and tears.